Event Details
The LEAN Manufacturing Workshop of the conference has been rescheduled, date TBA - Please join us for the Business stream and receive a future LEAN workshop credit.
Innovation is today's key to success in business and beyond. Innovation is not a mystical process; the basics can be taught and learned. KAST, Columbia Basin Trust (CBT), and the Manufacturing & Technology Sector (MATS) project have teamed up to bring you the 2012 "EXCELerate: Kootenay Business and Innovation Conference", featuring keynote speaker Tod Maffin.

Date: Friday, October 26th, 2012
Time: 8:30am - 4:30pm
Location: Prestige Lakeside Resort, Nelson BC

Keynote: "Winning the New War for Talent: Recruiting and Leading Generation Y"
Presented by Tod Maffin
They're fickle, media-savvy, highly-connected and living on the cutting-edge of technology. This group of "Gen Y" 18-32 year olds knows that it's in the driver's seat in the current workforce. Employers are scrambling to understand what makes this unique generation tick and how to recruit and lead them.
Prevent a workforce exodus using Tod's case examples and outline of eight key ways your business must adapt to engage and retain this new, young, and energetic workforce.
About the speaker:
Tod is one of North America's leading digital communications experts, recognized as a thought-leader in business innovation and strategy , trend-spotting and technological advancement. In 1999, he launched MindfulEye, an artificial intelligence firm that patented technology to analyze online public opinion to provide a "mood monitor" of stocks. The launch of MindfulEye precipitated a meteoric rise in his popularity as a technology futurist.
---
Business Workshop #1 - "Strategic Startups"
Presented by Roger Killen, New Ventures BC
Learn how to raise money for your business by becoming a "WIO" or worthy investment opportunity, safely and boldly navigate the startup minefield, attract crucial resources including a great team, great partners, adequate capital … and more!
About the speaker:
Roger has founded 7 startup businesses, held senior positions in 2 others, taken one company public and been an angel investor 7 times. He has led in raising over $8m in startup equity and leveraged it into $14m. Since 2001 Roger has been helping design, finance & build successful entrepreneurial startups.

---
Business Workshop #2 - "Powerful Positioning Statements"
Presented by Dean Prelazzi, BC Innovation Council
A powerful Positioning Statement forces critical thinking about your customer's needs, and your product's value in meeting those needs with impact. To be successful with a new product, your target customers must easily understand what it does, and why it's important to them.
About the speaker:
Dean is Chairman of the B.C. Steering Committee for Startup Canada, the BC Innovation Council lead on the BCIC Acceleration Network, and has an extensive tech background in four technology startups and one mid-sized software company in both Canada and the U.S., including 3 years in Silicon Valley. Founder of Management Adventures Corporation, Dean is also a mentor in the BCIC-New Ventures Competition, and a technology marketing instructor at BCIT.
---
Business Workshop #3 - "Survivors & Thrivors: Making sure your concept/business has market life!"
Presented by Scott Armstrong, BC Institute of Technology
About the speaker:
Scott has over 25 years of diversified and progressive business experience in the technology sector and is currently the Director of Venture Development and Corporate Training at BCIT. Scott is a professional speaker and offers businesses impactful and entertaining keynote presentations and workshops to small executive teams and audiences of over 500 delegates, customizing the content to be directly applicable to his audience. He is a published author and has appeared on numerous radio and television programs helping audiences enact their entrepreneurial dreams.
---
Business Workshop #4 - "Export Essentials"
Presented by Doug Taylor, Trade Start
Today it is nearly impossible to find an example of a purely domestic business, completely insulated from events outside national borders, meaning both increased opportunity, and increased competition.
Learn to sell and succeed in the international marketplace. From understanding effective market entry strategies, to learning how business conditions and practices differ worldwide, to figuring out the real value of the Internet for your international presence; this seminar will help you explore the opportunities of going international.
About the Speaker:
Doug is Managing Director of Pacific Business Intelligence Ltd., consulting on international business development and marketing, strategic planning and corporate guidance. He is an Adjunct Professor in the Business Faculty at UVic, and a noted public speaker on international marketing/business development and SME technology business strategy
Additional workshops will be on topics as diverse as access to capital, lean manufacturing, exporting, building a positioning statement, and workforce recruitment & retention.
---
The LEAN Manufacturing Workshop has been rescheduled, date TBA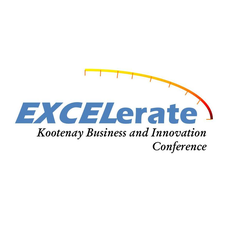 When
26 Oct 2012
8:30am - 4:30pm
Location
Prestige Lakeside Resort - 701 Lakeside Dr, Nelson, BC